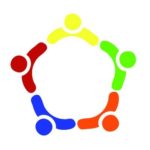 No Recourse to Public Funds:
Tackling and Preventing Destitution Project
Project Co-ordinator
20 hours a week (potential for more)
Fixed term until March 31st 2023 (with potential for extension)
Salary £25,000 (FTE)
Full job description & person specification (pdf)
Application form (docx)
The No Recourse, North East Partnership are looking for a Co-ordinator for their new Tackling and Preventing Destitution project. This project aims to engage at a strategic and frontline level, to help develop capacity and skills within Aberdeen City, to support people with No Recourse to Public Funds (NRPF), and develop effective approaches to prevent and tackle destitution.
The project will include co-ordination of the No Recourse, North East Partnership meetings, as well as developing and supporting a lived experience group to guide the Partnership's work. The role will also involve training provision and other support to organisations working with individuals with NRPF, as well as supporting the development of effective policy.
Although not a requirement, we strongly encourage applications from individuals with direct experience of No Recourse to Public Funds and applicants from communities disproportionately impacted by NRPF.
Training will be provided for those without in-depth knowledge of No Recourse to Public Funds and its complexities.
The Project Co-ordinator will be employed by Grampian Regional Equality Council (GREC), and will report to the steering group of the No Recourse, North East Partnership, which is made up of representatives from Shelter Scotland, Turning Point Scotland and GREC.
The project is funded by the Fairer Aberdeen Fund. The No Recourse, North East Partnership can be found on Twitter: @RecourseNo
For informal enquiries, please e-mail dblack@grec.co.uk or phone 01224 595505.
Applications to be returned by 12noon on Wednesday, 18 May, 2022. Interviews will be held on 27 May 2022. Please note, CVs will not be accepted.
Please see above for the full job description, person specification, and to download the application form. Please phone 01224 595505 if you have any problems accessing the documents.