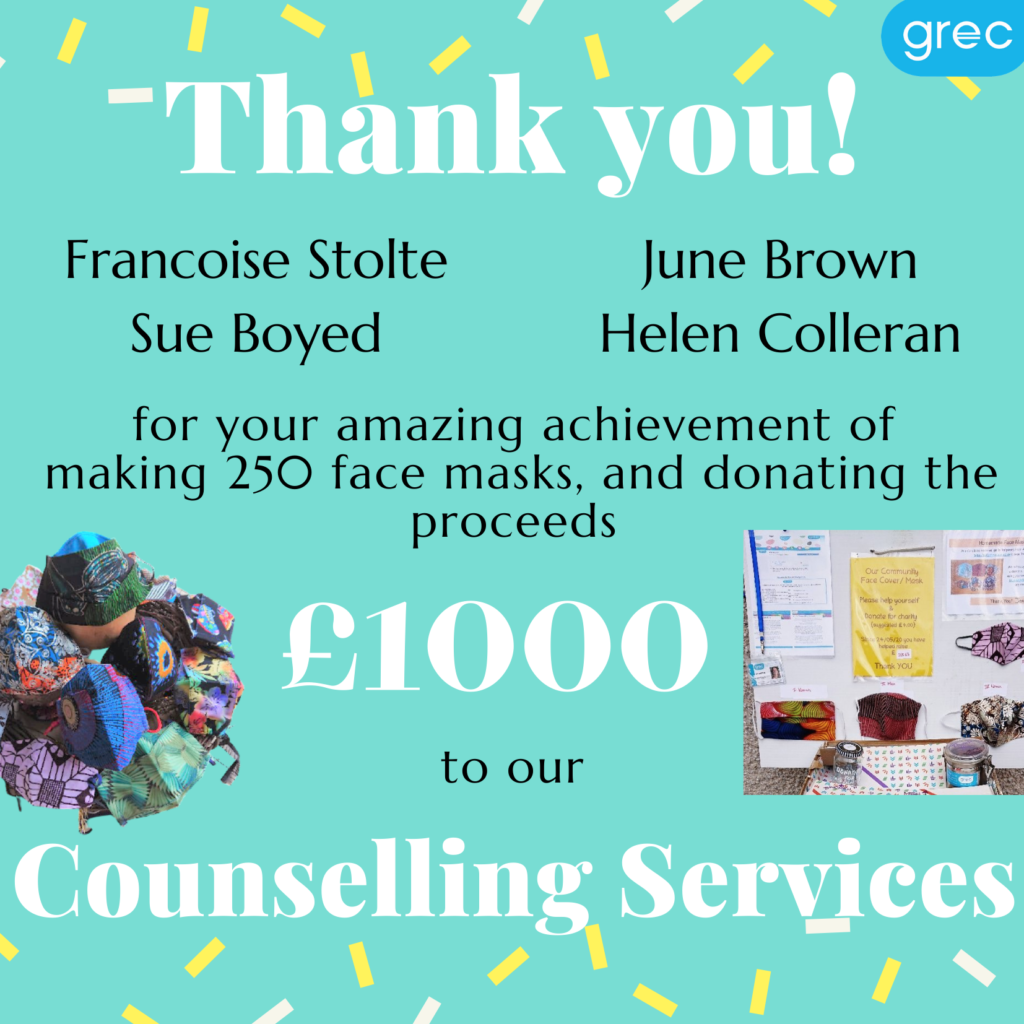 One of our amazing volunteers, Francoise, and her friends have been making face masks and selling them to the public since May. They have produced over 250 face coverings, since the start of their adventure.
We would like to thank Francoise, June, Sue and Helen for their hard work and raising funds for our Counselling Services, whilst supporting the needs of the community.
More information is available about our adult counselling and children's counselling services, or if you have questions, please contact Molinda on mthomson@grec.co.uk.